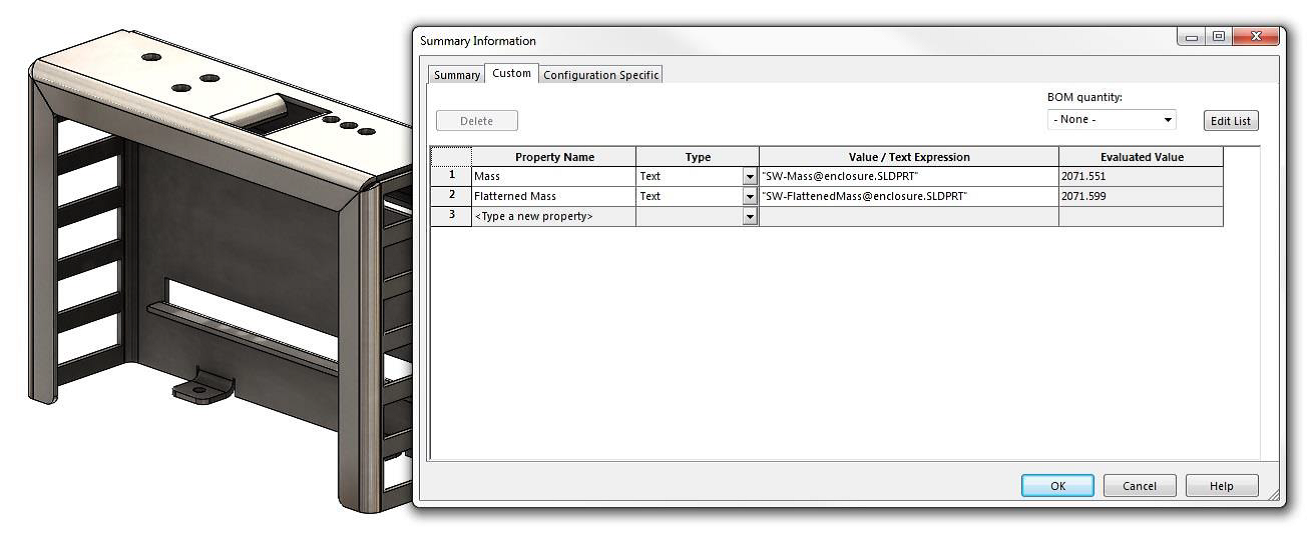 16 May

What's New in SOLIDWORKS 2016: Sheet Metal

The release of SOLIDWORKS 2016 saw multiple improvements to sheet metal functions as well as new functionality being introduced.

These include Cuts in Swept Flanges, Edge Flanges and Using Flattened Mass
Cuts in Swept Flanges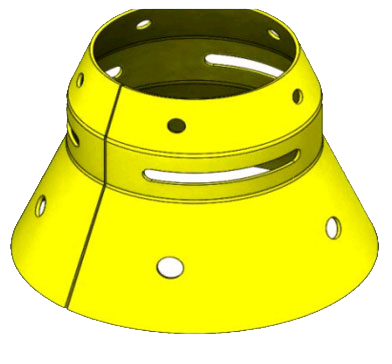 In previous versions, SOLIDWORKS was not capable of mapping any cuts or holes through to a flat pattern of a swept sheet metal part. In SOLIDWORKS 2016 if you use a swept flange with cuts in the bend area, the cuts are mapped correctly to the flattened geometry.The two images below show the difference between the 2015 and 2016 versions.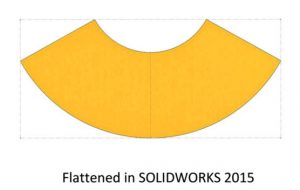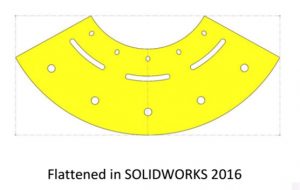 Edge Flanges
You can now create edge flanges that are longer than the edge to which they are attached. Inolder versions of SOLIDWORKS this would have resulted in an invalid sketch and would of needed multiple feature to work around the problem.
In SOLIDWORKS 2016 if you create an edge flange (Insert > Sheet Metal > Edge Flange), and select Edit Flange Profile, you are able to drag each vertical sketch segment so they extend beyond the adjoining sheet metal edge. The images below show this workflow.

Using Flattened Mass
Now in SOLIDWORKS 2016 for sheet metal parts, you can choose Flattened-Mass in the Cut-List Properties and Summary Information dialog boxes. Flattened mass is calculated based on the model's flat pattern.
In previous versions only the overall mass of the folded part was available, whereas now both options are available as there can be slight differences between the two.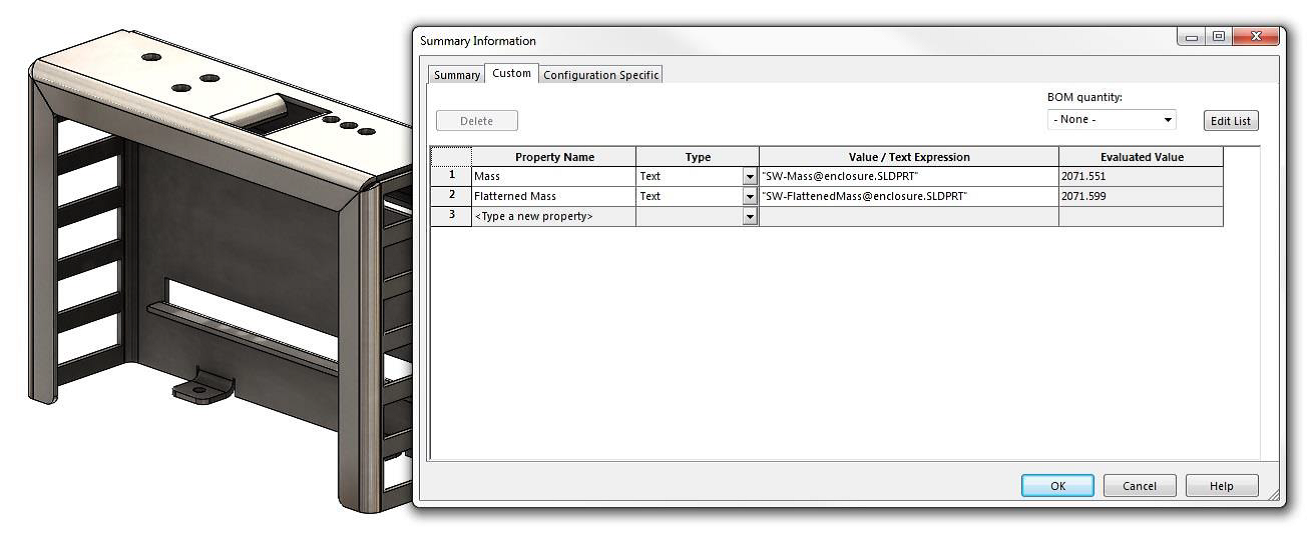 -RegardsMujahid PashaApplication Engineer