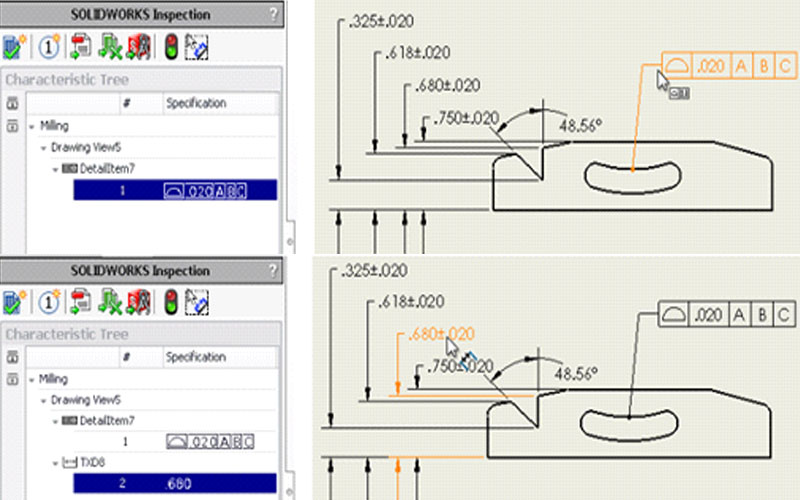 27 Feb

Solidworks Inspection What's New 2017
Manually Ballooning Drawings
Manually ballooning drawings gives you more control over how SOLIDWORKS Inspection adds balloons to drawings.
When you select automatic ballooning, the software balloons all characteristics in the drawing, using the specified sort order (clockwise or counter-clockwise).
If you select manual ballooning, the software
Balloons only the specific characteristics you identify.
Orders the balloons based on the order in which you select them.
To manually balloon drawings
Click New Inspection Project (SOLIDWORKS Inspection CommandManager).
On the General Settings tab of the Create Inspection Project PropertyManager, under
Characteristic Info, for Extraction, select Manual.
Click OK to validate the project settings.
Click Add Characteristic (SOLIDWORKS Inspection CommandManager).
In the graphics area, use one of the following techniques to select the characteristics
Select individual characteristics.
The characteristics are added to the Characteristic Tree in the order in which you select them.


Box select a set of characteristics.
All the characteristics within the box are added to the Characteristic Tree.

To remove a characteristic, click it in the graphics area.
(If you want to balloon most but not all characteristics, you can box select the entire drawing and then remove characteristics you do not want to balloon.)
Click Balloon Document (SOLIDWORKS Inspection window).
The software creates balloons for the characteristics you selected, in the order in
which you selected them.
(This step is not needed if you selected Auto Balloon in the Inspection Project settings.)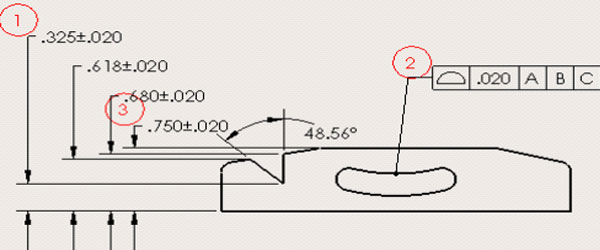 Thank you for taking time to look at this blog. I hope this blog gives a better understanding of new features in SOLIDWORKS 2017.
Please check back to Ckonnect Blogs to explore other blogs from our Ckonnect Team.