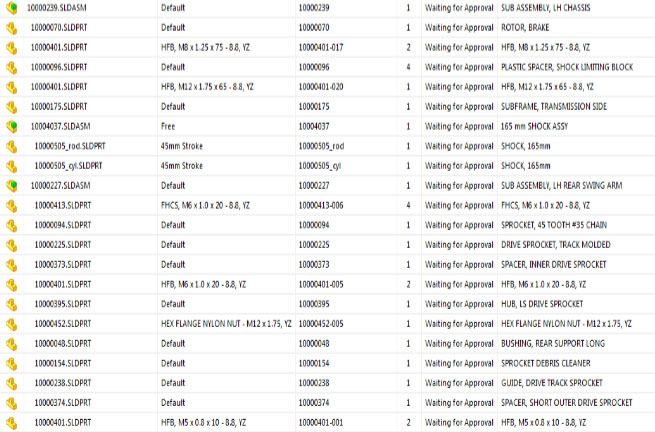 16 Mar

PDM BOM Management
SOLIDWORKS Product Data Management Bill of Material Handling Capabilities.
SOLIDWORKS PDM has got very good capabilities when we are managing a BOM, so when it comes to BOM, the contents of the BOM are directly taken your SOLIDWORKS Assemblies, I say content as the BOM entries viz part, subassemblies, and it relation with other models.
In SOLIDWOKRS PDM we have two different BOM's that can be managed, the one which is directly derived from SOLIDWORKS Assemblies i.e. we say Activated BOM and other is kind of BOM, is for the entries which cannot be modelled in SOLIDWORKS, but needs to be addressed in BOM's which are like a critical part/consumables for manufacturing, we call this BOM as Named BOM, where we have an option to manual enter the entities into the BOM table, and later can be extracted into .csv or. BOM.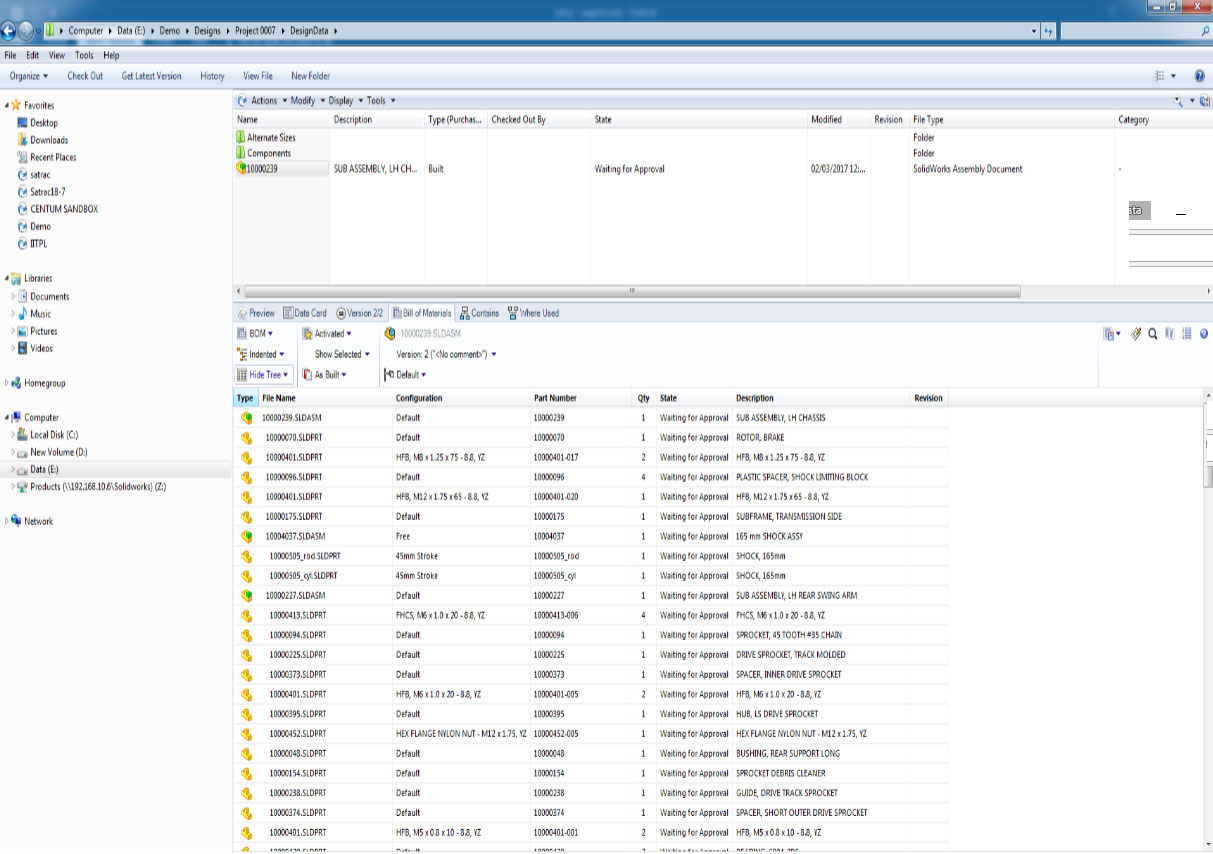 As we see evolution in the product, even components get replaced sometimes or might get updated, so how do we keep the track of the versions, as in reality it will be a big task for the end users or concerned departments to keep a track of the difference in the BOM, so ease once effort, in SOLIDWORKS, we have a BOM compare located in Bills of Materials Tab of SOLIDWORKS PDM window.