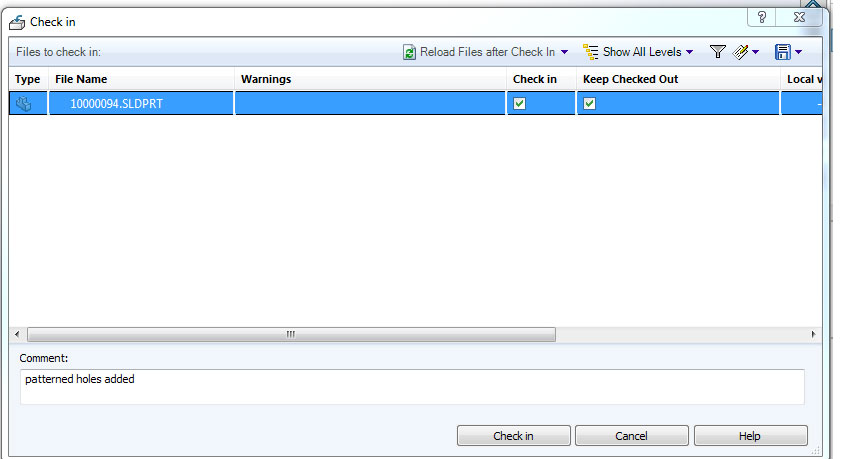 24 Aug

Different versions of a CAD file is it a head ache?

Often across the industry basically there are thousands of files in your product design, on top of that if your HOD asks you to give optimized model considering 4 to 5 key points, will it be easy task to work on your CAD Data? And considering you have worked hard on your CAD data and got it approved from your HOD.

Will you consider the other modifications in your data i.e. un-approved modifications, can that be considered as a waste of time for now? Or do you think that, investment on time can be of help for your future product designs. Normally these kind of problems are faced by the CAD users across the industry, the issue here is basically with the version management of their existing files, in such scenarios what CAD Users usually do is that, they follow a particular file naming structure with some standard followed across design department e.g. file description is suffixed with date on a day which it was modified, and on the same file, if CAD User works for say 4 days, it creates four files, and latest modified part included with all the modifications required, and on the other end this file naming convention might create referencing issues with your CAD software.

At this stage we can see these head ache for a CAD a cad user,
How to name files with different names
How to keep a track of different versions of your files?
Referencing of latest file to your product assembly
Taking approval for the product with proper version communication
Data backup issues since your files are piling up
So all these issues faced by CAD Users can be sorted with a simple solution from SOLIDWORKS i.e. SOLIDWORKS Product Data Management, now how it works, in SOLIDWORKS PDM tool, we have a feature called as file version management, where we keep a track of your file version with a single file name, with single file name two of the issues are sorted out i.e. keeping different names, and referencing of files for assemblies are solved. Let's see a step wise process on file version management.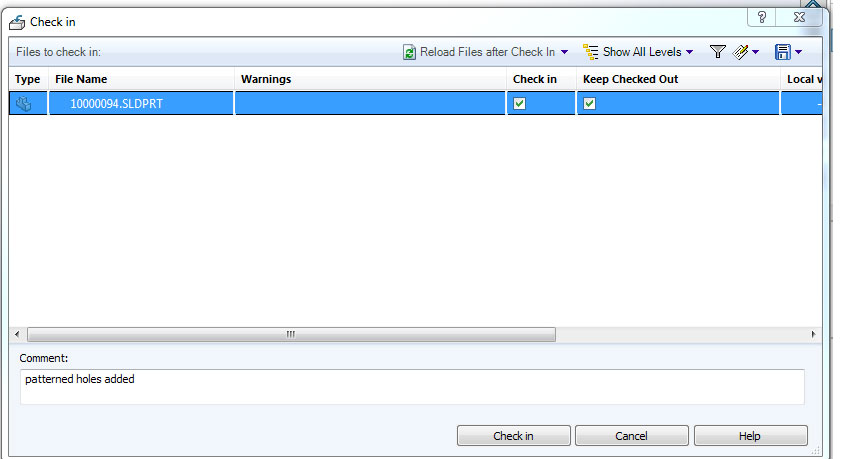 Step 1) Temporary submission of files to Database by checking in the Checked out/in Option using check in activity of the files.
Step 2) once different versions of files are created, you can use them whenever required.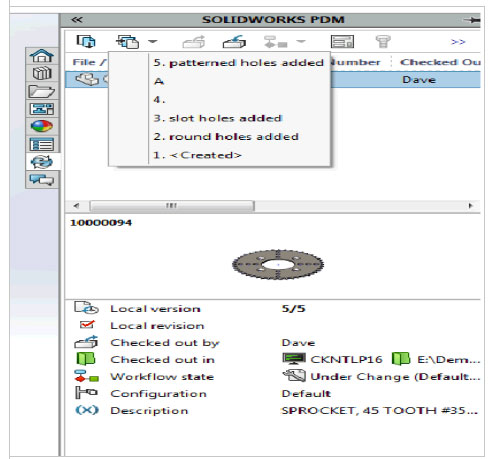 PDM Users can whenever have required use all the versions of the files.
With an effective feature for version management always whenever there is a latest version of the file is created, it can be communicated to the downstream departments, with the latest drawings ready, with this industry can reduce rework cost, time and can increase other value added benefits such as reduction is material wastage, by manufacturing wrong version of file.
And other benefits with this feature is, if there is a warranty process in your industry retrieval of particular version of drawings will be a time consuming process, with version management you can extract whatever versions of the file in a quick and easy manner, and also use your existing designs for other products.