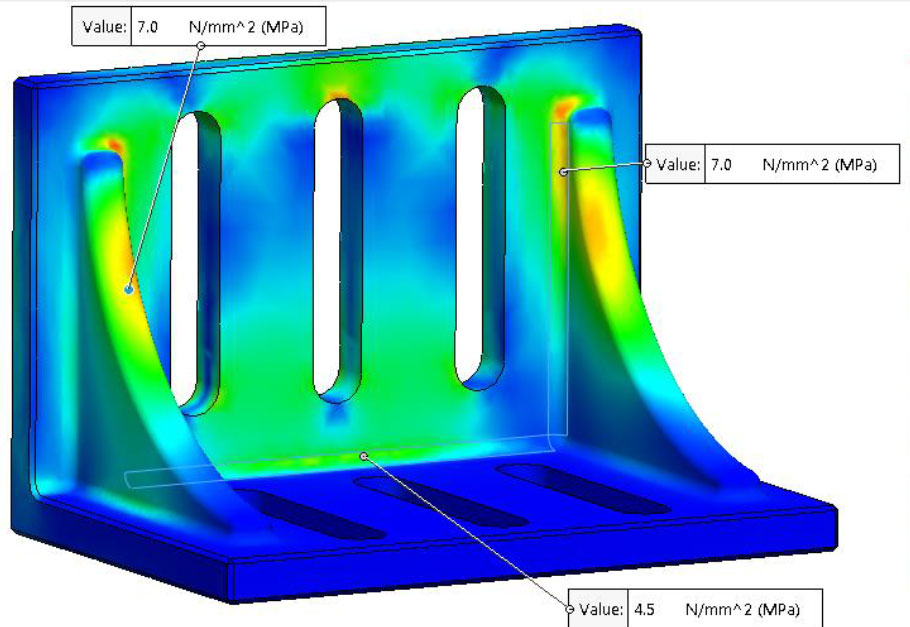 19 Apr

Benefits of Using SOLIDWORKS Simulation

SOLIDWORKS Simulation is a design analysis tool tightly integrated with SOLIDWORKS. SOLIDWORKS Simulation provides simulation solutions for linear and nonlinear static, frequency, buckling, thermal, fatigue, pressure vessel, drop test, linear and nonlinear dynamic and optimization analysis.

Powered by quick and accurate solvers, SOLIDWORKS Simulation enables you to solve large complex problems parallelly while you design. SOLIDWORKS Simulation comes in three bundles: SOLIDWORKS Simulation Standard, SOLIDWORKS Simulation Professional, and SOLIDWORKS Simulation Premium to satisfy your analysis needs.

SOLIDWORKS Simulation minimize time to market by saving effort and time in searching for the optimum design.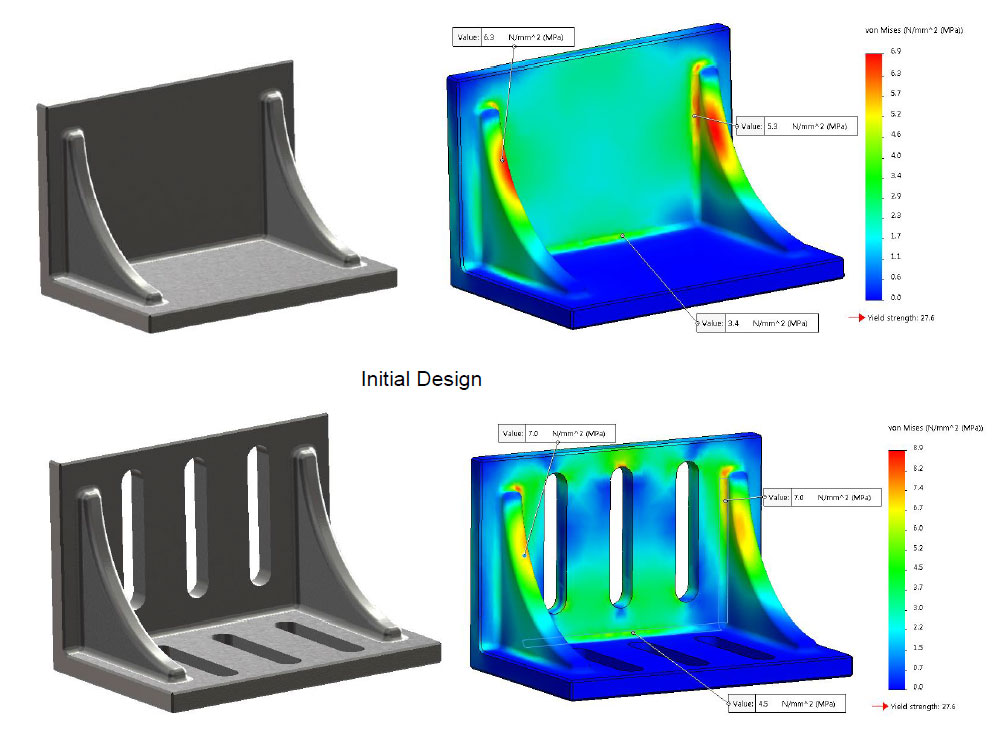 Optimized Design
After designing your model, you need to ensure that it performs efficiently in the field. After building your designed model, you need to make sure that it performs efficiently in the field. Time consuming and costly prototype testing cycles must be performed in case of no analysis tools.
A typical product development cycle involves the following steps:
Building your model.
Building a prototype of the design.
Testing the prototype in the field.
Evaluating the results of the field tests.
Modifying the design based on the field test results.
This process continues until a satisfying result are reached. SOLIDWORKS Simulation can help you achieve the following tasks:
Instead of an expensive field test, simulate the model on the computer thereby reducing the cost and time
Reduce time to market by reducing the number of product development cycles
Improve products by quickly testing many scenarios and concepts before making a final decision, giving you more time to think of new designs
SOLIDWORKS Simulation will help you to Efficiently optimize and validate each design step using quick solving, CAD integrated SOLIDWORKS Simulation to ensure quality, performance and safety