05 Dec

Accessing Online Content With
The SOLIDWORKS Electrical Portal

Managed design content libraries are one of the real strengths of SOLIDWORKS Electrical. Libraries can contain virtually any representation of parts that are used in a design including schematic symbols, manufacturer's parts information, 2D Layout symbols and more. SOLIDWORKS Electrical libraries are loaded with content straight out of the box, but every organization has unique design content requirements. This leads to at least some customization for every SOLIDWORKS Electrical implementation. Customization can be easier when you can take advantage of "pre-defined" content.
Where to Find Additional Pre-Defined Electrical Content
Obviously a common place to find additional design content is on the internet. Manufacturer's websites offer a good source for pre-defined part information, as well as 2D and 3D part models.
There is also a great (and constantly growing and updating) source for content that every SOLIDWORKS Electrical user should take advantage of. Best of all it's available directly from your SOLIDWORKS Electrical User Interface. It's called the SOLIDWORKS Electrical Portal and it's accessed from the Help tab.

The Electrical Portal gives you access to parts information, 2D representations and 3D models for millions of parts. It also has many .tewzip archives that can be unarchived directly into your SOLIDWORKS Electrical libraries. Each SOLIDWORKS Electrical license lets you upgrade your subscription level to gold status which unlocks additional content as well.
To access it just click the Online Content icon from the HELP tab then click SOLIDWORKS Electrical Portal.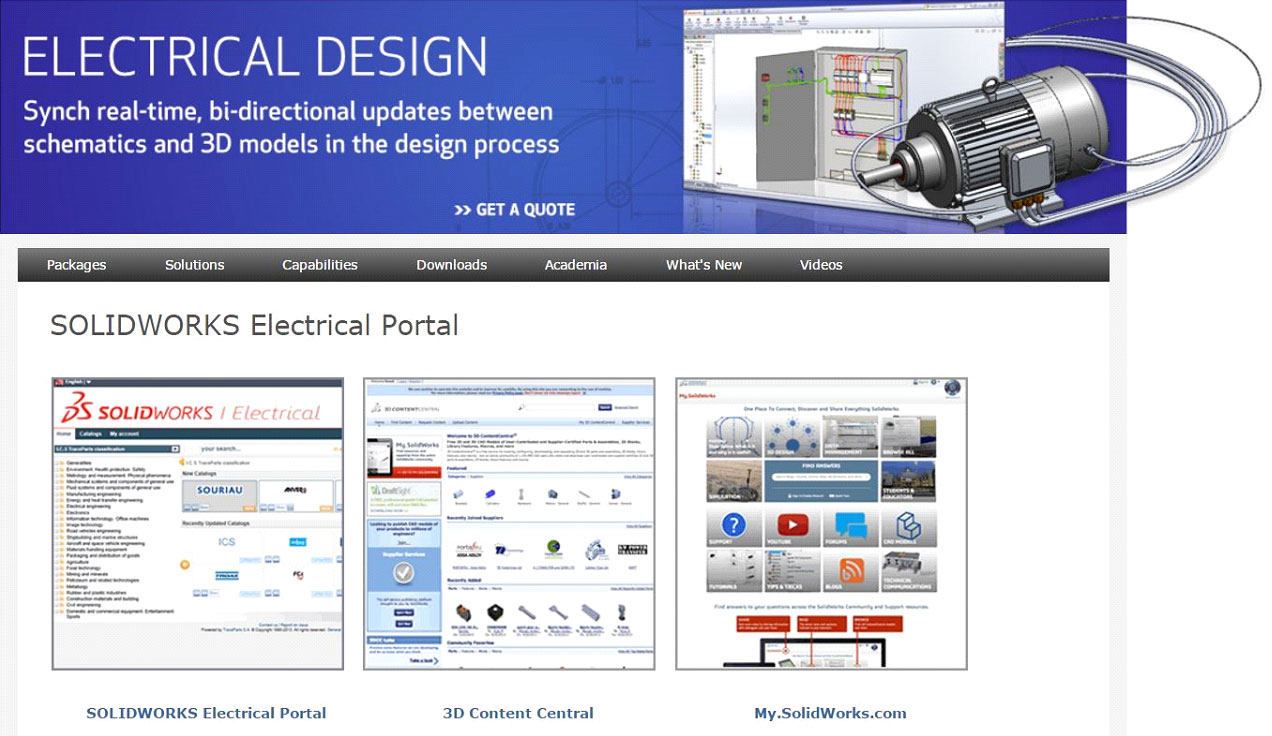 Once you've gained access you can search for and download updated catalogues and other additional content that isn't provided in your libraries during SOLIDWORKS Electrical installation.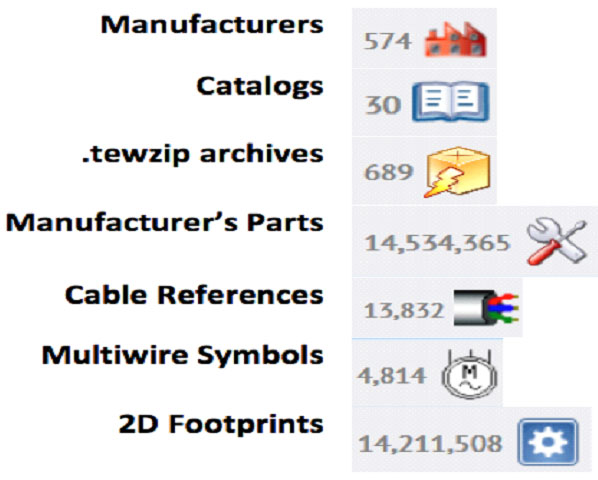 Additionally, you can ask for additional content that you'd like added to the portal. The SOLIDWORKS Electrical Portal is a great source for design content.